Content strategy vs. content marketing. Are they different, or are they the same? Business needs strategies to accomplish their goals. It accomplishes its goals through content marketing techniques.
Content is everywhere. You see a lot of buzzwords around: "content is king" and "content marketing wins." We consume content as blogs, news feeds, and guides. Marketing is when content discusses a specific product, service, or technology that benefits the users.
It generates leads to your website and drives sales. Website graphics, product descriptions, and mission statements are also content as they offer information to the customer. On the other hand, the content strategy focuses on planning and executing content marketing techniques and making it successful.
What Is a Content Strategy?
A content strategy is a continuous process of translating business objectives and goals into a content marketing plan. It uses content as a source of achieving business goals. Content strategy planning, for instance, is planning a meeting, sending invites to the guests and participants, fixing the venue, and taking care of other logistics. Content marketing is the meeting conducted on the stipulated date and time, the talk, and all the events. 
Content Strategy Align Content with the Goal
Every business has a goal to achieve. The content must revolve around the goal, and the content strategy helps you determine your goal. For instance, when you write content for selling a software product, the goal is to get customers to make a purchase. You market your product through your content. You create blogs, newsletters, guides, and product descriptions, then post them on your website. When you contribute content, you establish authority in your niche. With a proper strategy, you write content that accomplishes your business goal of turning the audience into customers. 
Determines the Audience
Part of a content strategy is determining the following:
Who your audience is.
Why they are reading your content.
What are their pain points?
If your content provides solutions to make their lives better.
You might have developed the most useful product for your audience, but how will they know about your product without you telling them its value? Someone must explain the features, its inner workings, the advantages of using it, and how it differs from other products.
You must do the talking through blogs, social media posts, and other mediums where your customers are. To implement your content strategy, gather information about your audience. Based on the buyer's journey, provide them with content on awareness, consideration, or decision states.
Decides What Kind of Content You Will Publish
There are various kinds of content that you can publish online, such as blogs, infographics, ebooks, podcasts, and social media messages. It can be long-form or short-form content. You can publish content on your website or social media site or publish a guest blog on an influencer's site.
Analyze what you want to accomplish as a business and make a strategy that fulfills your brand's needs and goals. This will help you determine what content best suits your business promotion, where you should promote it, and how to set a schedule to create and publish it.
4. Decides Who Will Create the Content
Create a process for content creation. It starts with expert writers producing high-quality content. Then, pass it through editors to check the quality of the writing. In the content strategy, plan out which platforms you will publish the content on. This process includes a content manager and a content strategist who decide on a content calendar and can delegate work based on it.
Have a separate team for posting content on the social media platform. You can repurpose the existing content and convert it into small-sized content that would fit on social media. For instance, break the long blog article into short social media posts, infographics, and newsletters.
Sets Metrics to Measure Success
Metrics let you know whether your content marketing efforts have met your business goals and customer requirements or if you need to revisit and improve some of your methods. Measuring how well your content is doing on different platforms using metrics, such as time-on-page, bounce rate, and scroll depth. Your content strategy will help you identify metrics that suit content marketing efforts.
What Is Content Marketing?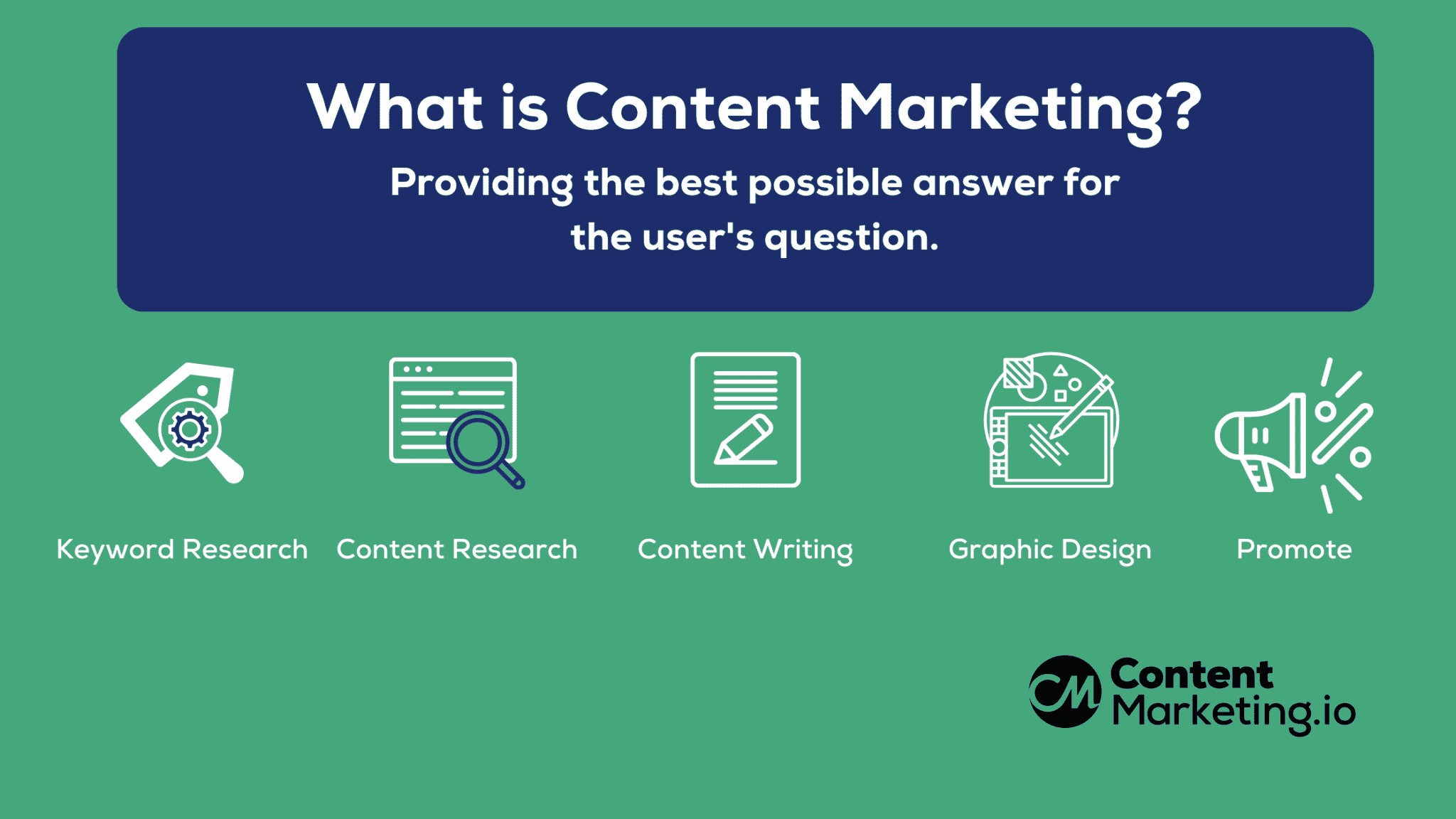 Content marketing is developing and distributing relevant, useful content—blogs, newsletters, white papers, social media posts, emails, videos, and the like—to current and potential target audiences.
Content Strategy vs. Content Marketing
Though content strategy and content marketing are separate, their functionalities overlap.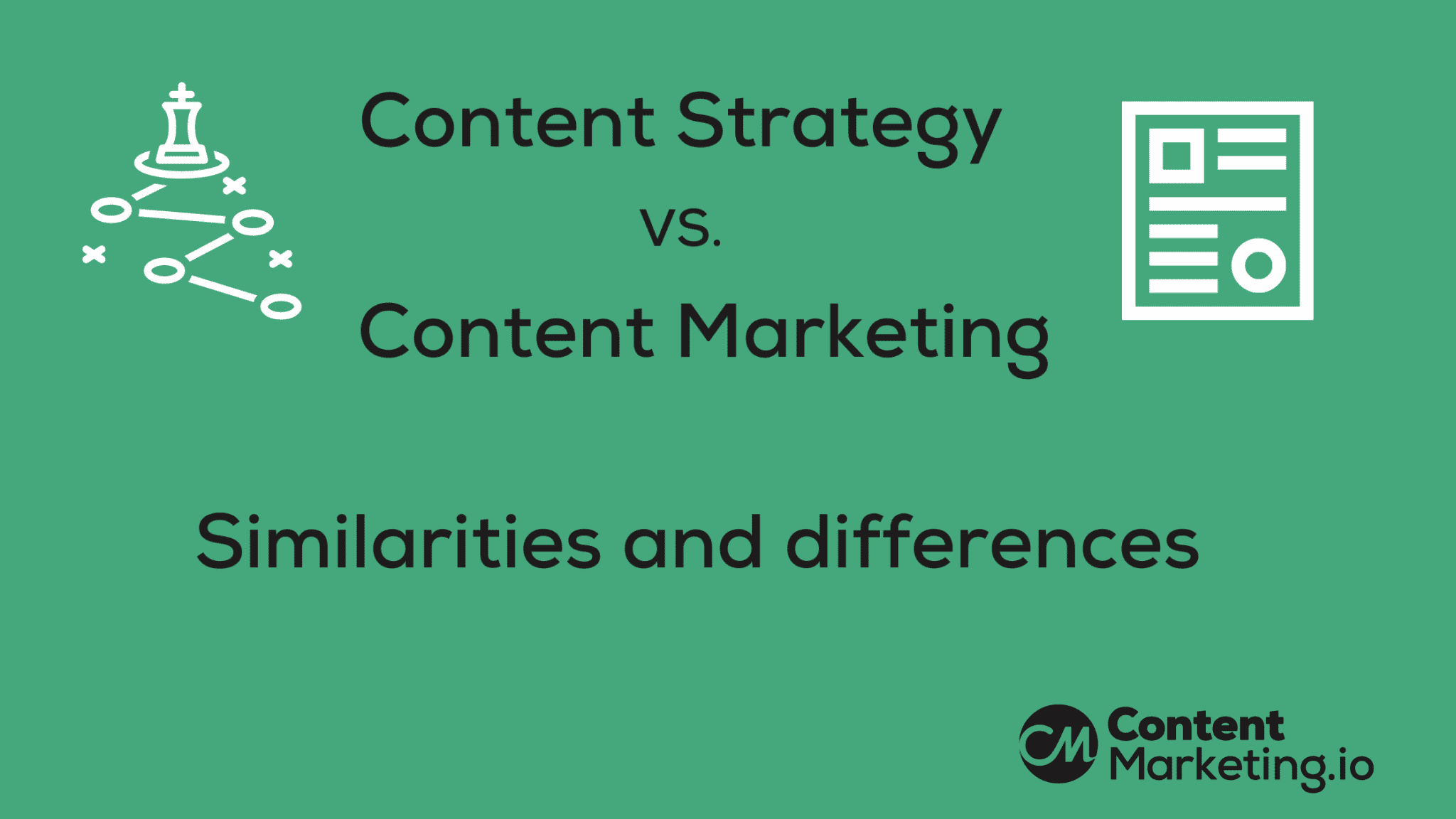 Content Marketing
Content leads your customers to your social media pages beyond your websites. Social media content marketing boosts your online presence and attract more followers. Reactions to content on social media can be measured to determine the best type of content for your target audience.
Content should contain a call to action (CTA) that takes your customer through the sales funnel. The chances are high that they will become clients. Strategizing puts you at the top of your niche, maximizing your marketing reach through social sharing.
This helps you to manage relationships with your leads and existing customers to strengthen these bonds. Strategy defines what type of content you will create, where it will be distributed, and which web page it will link back to. Measuring success helps you continually benefit from content marketing. Content marketing is the creation, publishing, and distribution of great content.
Content Strategy
Content strategy helps you create and implement a tactic based on research; then, you can analyze and find what your audience wants. Use different content strategies for different platforms. A specific type of content works well for lead generation or instant sales, while others work for improving follower growth. Test a variety of strategies to see which options work best for you.
A content marketing calendar can help you to plan content and content marketing strategies. Scheduling content in advance can help you manage your time effectively.
For a content strategy, the important element is to assess the traffic you receive and the content that brings the most traffic. The content strategy boosts traffic to your website or landing page and converts those leads into customers. Implementing the strategy effectively should increase website traffic, user engagement, and conversion rates.
Role of a Content Strategist
The core function of the content strategist is to develop a content strategy based on business objectives and customers' needs. Their role also includes developing content strategy deliverables across a project life cycle. Usually, the person has at least 4-5 years of experience in digital marketing. The role requires these responsibilities:
Develop a strategy to meet various organizational goals, such as driving brand awareness, lead generation, and conversion using content.
Research and find the customer's pain points and plan content that provides a simple answer.
Suggest content ideas that tie back to your business objectives and audience needs.
Develop a common brand voice that is reflected consistently in social and content marketing platforms.
Streamline the workflow process and the content marketing calendar for content operation.
Publish content on various channels and get feedback from them.
Measure the metrics and generate reports.
Repurpose, update, and recreate content to stay up-to-date.
Based on the business needs, content strategists might be looked upon to manage content marketing, while others might look to a content strategist to understand the analytics. A content strategist thought leadership steers the content team to accomplish the content marketing goals set by the marketer.
FAQs
What is a content marketing funnel?
A content marketing funnel is a part of the content marketing strategy. It is the different phases of the customer's journey when considering a purchase. Content in different phases supports the customer journey, and good content encourages your customers to purchase. It is called the funnel because the journey from top to bottom is in the shape of the 'V,' broader at the top and narrower as it reaches the bottom. There are more customers at the top in the awareness stage, but only a few customers remain as they move down the funnel. The size gets narrower, and only the right-fit customers proceed toward a purchase.
What is the role of a social media content strategist?
A social media strategist's job goals include a goal and the metrics to measure the goal. Social media metrics are important as they provide a way to measure your campaign's success, the performance of your social media strategy, and the impact it has on your business. A social media strategist uses the metrics to showcase their work's impact and provide a consistent report. A content strategist plans manage and execute a brand's content strategy across different marketing channels. 
Who is a content manager, and what is their role?
The role of a content manager is to:
– Allocate the writer and the resources to accomplish a task.
– Create well-researched content via the client's requirements and business goals.
– Create well-optimized images for blogs and the social media platform.
– Cross-verify facts and figures, as well as check for the completeness of the content.
– Publish on websites and social media channels.
Closing Thoughts
This article on content strategy vs. content marketing brought out the difference and similarities between both. Much planning goes into content strategy, and the actual results are seen through content marketing campaigns. Visit our blog to know more about content marketing, tools, tips, and strategies.
Similar Posts